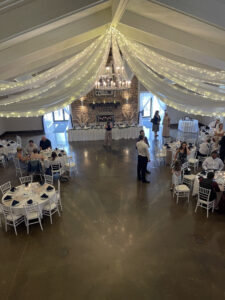 In this wedding venue recommendation, we share 6 reasons why I recommend a venue and provide a true insider secret. 
Why is it good luck for it to rain on your wedding day? They say it signifies that your marriage will last. But, as you know, a knot that becomes wet is extremely hard to untie – therefore, when you "tie the knot" on a rainy day, your marriage will be challenging to unravel.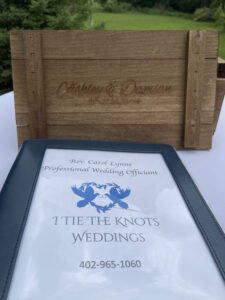 With a sprinkle of rain (and a dash of luck), I helped Ashley and Damion secure their "knot" on July 17th, 2021, at a location close to my heart. Whimsical. Elegant. Timeless. Situated on 2 acres of land, Villa Aletta paints the perfect backdrop for your private outdoor ceremony. You can find this hidden gem in northwest Omaha, Nebraska, near the Irvington exit.
In this blog, we're sharing 6 reasons why I personally recommend this venue, oh – and an "insider secret," but you'll have to read until the end. 
Wedding Venue – A few reasons we love Villa Aletta:
#1 Great Location & Great Space: This intimate venue located in Northwest Omaha accommodates up to 250 guests, allowing you to invite everyone that you wish to witness your special day. 
#2 Bride & Groom lounges: Before the ceremony, you're going to want to get ready.
Why not do it in comfort (and style) of the bride and groom lounges?
#3 Amenities/Services: It's common for wedding venues only to offer the space, but with Villa Aletta, you receive so many included amenities. Don't worry about tables and chairs, set up and tear down, or parking for your guests!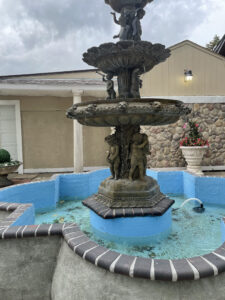 #4 Affordable: Listen – we've all been there. You know, attempting to put all of your wedding venue "options" on an excel sheet only to become frustrated at the math between the packages. You don't have to do that with Villa Aletta. They're very transparent about their pricing, and – wait for it – they're already priced right! 
#5 Indoor: Inside, you'll find a room that is ready for dancing feet, mingling, and a cozy fireplace. With stringed lights on the ceiling, this space is so romantic for any affair. 
#6 Mangia Italiana:  If you've ever attended a Nebraskan wedding, the odds are that you've sunk your teeth into a local favorite: Mangia Italiana. So it's safe to say their baked pasta entrees, like the cheese tortellini with alfredo, are a wedding delicacy here. But, wait, what does that have to do with the venue? I'll tell you! 
Insider Secret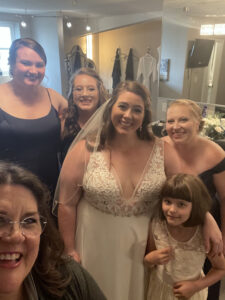 A little "insider secret," for my readers, the owners of Villa Aletta also own Mangia Italiana. So, when you're looking to book your venue with Villa Aletta, go ahead and order some delicious grub! 
How do I know this? Well, the owner, Darbi, and I used to work at complete weddings together. But now, my friend has her hands (and heart) dedicated to so many other beautiful projects around the town! 
Darbi is a wonderful person. She can usually be found with a camera in her and a big smile on her face. It's so exciting to be a part of her journey, primarily as we both work closely in the wedding industry.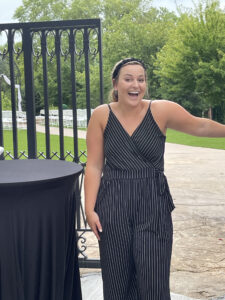 Conclusion
Working in the industry for so many years, I feel honored to work with the best of the best. So, it's important to me to share my experience, especially with a close friend, like Darbi. So, if you're searching for a timeless wedding venue and a show-stopping catering company, go ahead and book with Darbi. You will not regret it!
And again, thank you so much, Ashley and Damion, for allowing me to be a part of your special day. I wish you well in all of your future endeavors. 
Blogs you might be interested in: