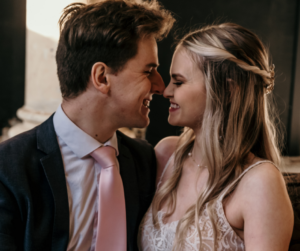 How many weddings will you be attending this year? Since COVID-19 pushed back plans for so many couples, it may be more than you can count. If you're attending more weddings than you can count, you might be wondering how you can save your sanity (and your savings account). Here are nine tips to prepare for wedding season in Nebraska: 
#1 Get PTO approved
First, let's take care of business. Summertime is quickly approaching. With so many families wanting to take off for vacation, make sure you have enough paid time off to accommodate all the weddings this summer. 
#2 Find a wedding date
 If you're single, don't be ashamed to consult your little black book for an exciting wedding date! Light up old flames or rekindle lost friendships when picking your plus one. 
#3 Call Mutual Friends
Who will you sit near? Can you save money (on Uber) by driving together? What are the post-wedding plans? Now that you've got your plus one planned, don't forget to call mutual friends (of the bride and groom) to coordinate before, after, and during wedding plans.
#4 Book it! 
Don't forget to book your accommodations well in advance (and consider all of your options). While browsing for deals, consider non-traditional housing options, like VRBO and Airbnb. If the wedding is overseas, consider a hostel for a unique experience. 
#5 Swipe for Reward Miles
 Planning to spend more than usual? Apply for a credit card that lets you collect bonus miles or rewards. 
#6 
Wedding Wardrobe
How's your wedding attire looking these days? It might be time to hit the thrift shops to find wedding attire! Bonus points: Snag cocktail dresses, and dress pants can double up for work events. You can also find some great wedding planning resources on The Knot.
#7 Buy (Dollar Tree) Cards in Bulk
Did you know the dollar tree sells two cards for $1.00? You heard that right. Save some green when buying all your cards in bulk before the season starts! 
#8 Check-out the Registry Early
The early bird gets the worm….or their choice of registry gift buy your wedding gift before others have a chance so you don't get stuck buying things that well….are expensive or aren't meaningful. 
#9 

Sign up for Savings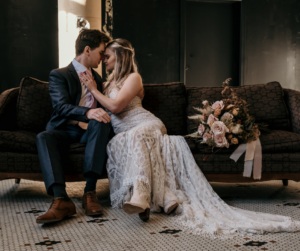 Companies like Bed Bath & Beyond, Pottery Barn, and Williams and Sonoma have occasional sales and often send coupons via email. When purchasing gifts for the newlyweds, sign up and save on their gifts with these popular retailer discounts.
#10 Buy Local Gifts in Bulk
Give favorite local wedding vendors all your business by having them customize a gift for each couple. 
It's good to plan well ahead for a wedding season in Nebraska. You will save time and money, but you'll save yourself from having to stress over all the little details that come hand-in-hand with attending a wedding. 
One question you shouldn't have to think about too long is who you will be hiring to officiate your wedding. You've already landed on this page. So, go ahead and give me a call at 402-965-1060. Not only can I answer any more common questions, but I'll provide you with a free consultation.