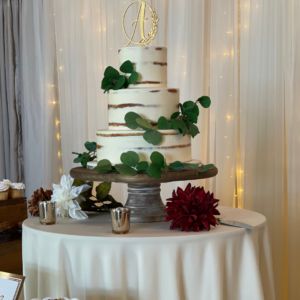 Picking out an Iowa wedding venue is a big deal. It's one of the most expensive purchases you may make on your wedding day (or reception celebration). But other than a budget, you might be wondering what else to look for in a wedding venue. Of course, you'll want to visit multiple for aesthetics, but what about functionality? We know a venue that offers functionality, meets budget and provides some of the best Midwest views around. You won't be disappointed in this rare gem found 15 minutes from downtown Omaha. 
The Fountains Ballroom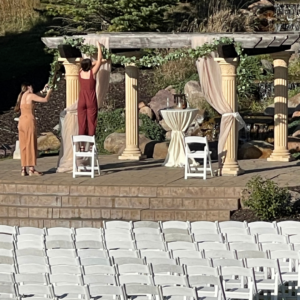 Classy, elegant, and oh, so beautiful! The Fountains Ballroom is "designed as a blank canvas, to create the wedding of your dreams." They believe in your day, your vision, and your way. We highly recommend the venue for so many different reasons. Not only do they offer breathtaking views, but their service is impeccable. From the day of coordination to dancing with the DJ, you'll be amazed!
Why we love The Fountains Ballroom
We love how dedicated The Fountains Ballroom is to designing an entire wedding experience. They tap into what inspires you as a couple, because in the end, it comes down to you and what you want. So, in addition to providing a unique and beautiful setting to say your vows, they take the time to understand what you and your future spouse are envisioning on your big day (and then make it happen!) 
More Than Just a Venue
The Fountains Ballroom offers more than just a venue. They offer a wide variety of different services. Couples can create custom packages that include Event Planning & Coordination, Floral & Design, Photography, and DJ services. This all-in-one venue handles all the little details so you can sit back and watch your wedding dreams unfold. 
Why my bride & grooms Love it!
"The bridal suite was perfect for my special day!" – Ashley O, 2021 Bride 
I've had several brides compliment the newly renovated bride and groom suites. They've added new paint, flooring, lighting, and furniture. It's casual, cozy, and calming. 
Their luxurious suites offer opulent furnishings, hair and make-up chairs in the salon area for the brides, a pool table and poker table for the grooms, not to mention flat-screen TVs, WiFi, and full access to the bar. As they say, "Did someone say CHAMPAGNE?" We love when our clients feel right at home. 
One bride has said, "I'd move in here if I could," and we don't blame her. These suites are amazing! Couples come to The Fountains Ballroom knowing they'll receive top-notch service and pampering. They feel like they can rest assured knowing the staff will take care of the details. 
Event Planning
For those couples who are interested in event planning, we recommend hiring The Fountains Ballroom Wedding Planners. They know their stuff, helping you turn your dreams into a reality "without having to lift a finger." They know the area and the venue like the back of their hands, making it a no-brainer to hire their services. They can offer insider secrets and tips that will help your day go off without a hitch. 
Coordination
All couples receive coordination because at The Fountains Ballroom, "we have built a reputation that continues to be proven true each weekend. You are provided two Days of Coordinators on each wedding day. All of those things you discussed in your wedding planning meeting are executed flawlessly while you enjoy every special moment of the day."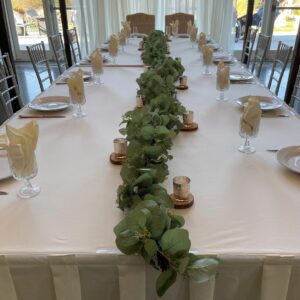 The Location
Just a short drive to the tranquil countryside of western Iowa. This location truly captures the majestic sunset of the midwest. You can find The Fountains Ballroom tucked in the picturesque Loess Hills and just 15 minutes from Downtown Omaha. 
Pro-Tip: If you know your wedding party will want to hit up after hours, it might be a (safer) and fun idea to book a party bus to Downtown Omaha. There are many fun bars and clubs to explore, including The Max, Eat the Worm, and Stokes. It's a quick 15-minute drive from downtown Omaha to The Fountains Ballroom; why not make it a fun one? 
If you're ready to get married at The Fountains Ballroom, we recommend starting the process by visiting their site. You can find their packages here. You'll be asked what time frame you're looking to get married and if you're interested in any of their discounted pricing for certain dates. Also, don't forget to look into photography, DJ, and bar packages. 
Hire an Iowa Wedding Officiant 
Thank you for taking the time to read my review for The Fountains Ballroom. We highly recommend this venue. Not only do they take to make our newlyweds feel right at home, but they also offer impeccable service. You won't be disappointed in your service with this Iowa wedding venue, from the breathtaking views to the dedicated staff. And remember, you don't have to be from Iowa to enjoy the Ballroom. It's very close to downtown Omaha. 
Book the Ballroom
If you're sold on "Booking the Ballroom," consider hiring an Iowa wedding officiant who is familiar with the area. You guessed it! It's I Tie The Knots. We've been working with the owners and staff of The Fountains Ballroom for years, which is why we can make such an excellent recommendation to our clients. If you haven't hired an officiant yet, go ahead and schedule a FREE consultation here.
Your consultation will last up to one hour. During this time, you will meet the owner and lead officiant, Carol Lynne. She will share with you what it's like to work with a professional officiant.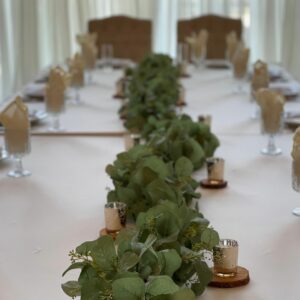 Then, if you think our services will work for you, we will begin to create and design your dream wedding ceremony. At this time, mention this blog, and I'll know that you've been doing your homework on Nebraska and Iowa wedding venues! 
Thank you again for reading our blog. We cannot wait to hear all about your love story and help you officially Tie the Knot!